Transit tunnels discussion highlights advantages of proposed "downtown underground" tunnel
---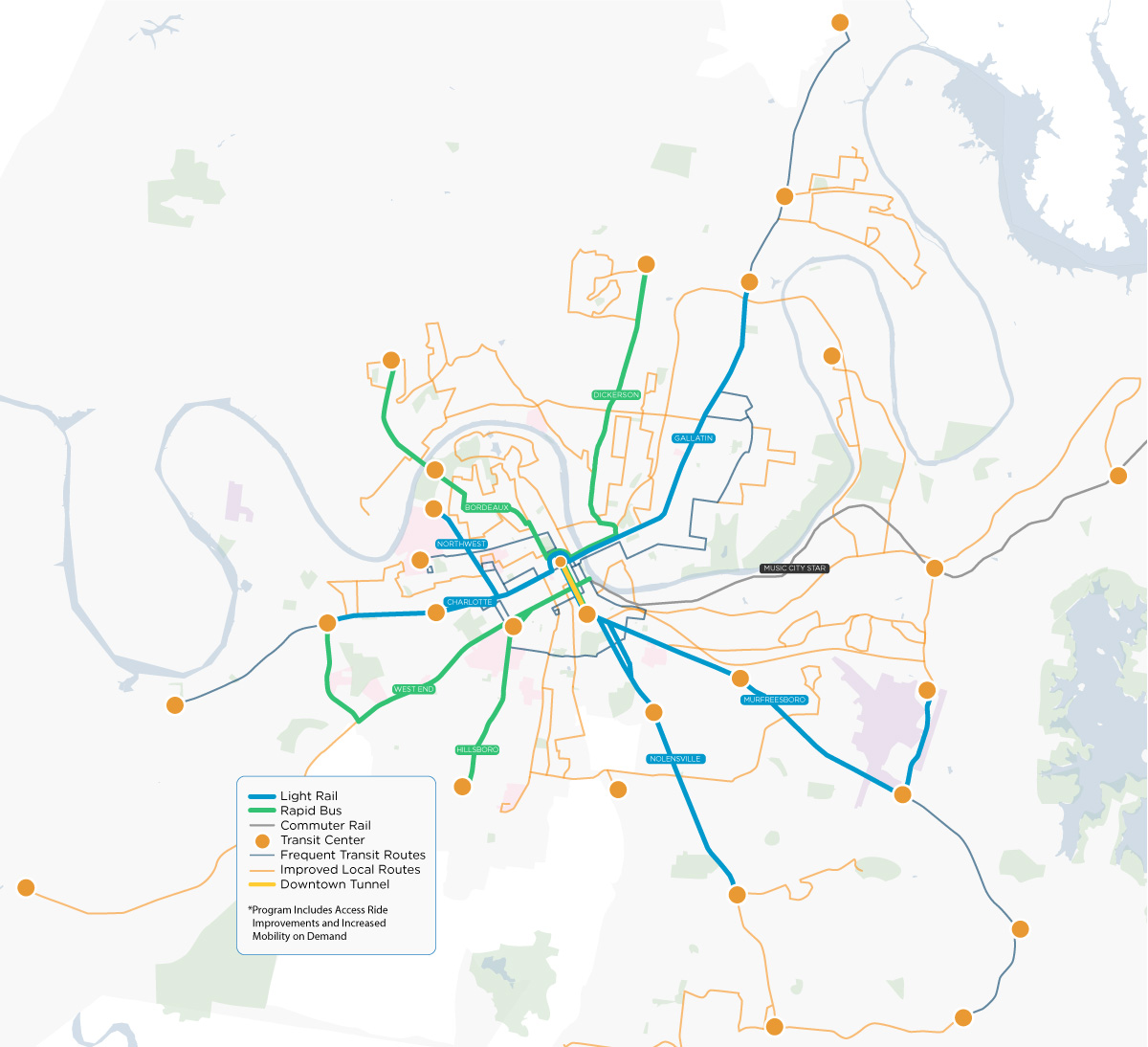 On November 30, Moving Forward and the Office of Mayor Megan Barry held a forum on transit tunnels and the proposed tunnel in the Let's Move Nashville transit plan. The informative discussion was led by speakers from WSP USA, a firm that specializes in creating transit tunnels in dense urban areas, and HDR, the lead consultant on the Nashville proposal.
The 1.8 mile tunnel under 5th Avenue South through the heart of downtown will move light rail trains and buses through downtown reliably. By taking trains and buses off the surface street, downtown's streets can continue to be used for cars, deliveries, pedestrians and cyclists – and be used for special occasions, like the street parties on Broadway for the Nashville Predator's playoff run in 2017. The tunnel move trains and buses off the road so they won't contribute to existing congestion.
WSP USA gave examples of tunnels they've built in densely populated urban areas like New York City, Los Angeles and San Francisco. By using high-tech equipment like Tunnel Boring Machines, or TBMs, they are able to cut through rock without disturbing residents. WSP's tunneling experts noted Nashville's rock is ideal for tunneling because it is solid and secure and because the layers of rock muffle the noise and vibration of the tunneling.
The specific proposal in the Let's Move Nashville plan is a 1.8 mile tunnel from running North-South beneath 5th Avenue from Charlotte Avenue in the north to Lafayette Street on the south end. Transit stations would be built at the northern and southern termini and at 5th Avenue and Broadway – likely in the Bridgestone Plaza – to bring employees and local and visiting tourists to the heart of downtown.
You can read more about the transit tunnel and all of the proposed transit solutions in the Let's Move Nashville plan. Upcoming open houses to discuss the plan are being held through December 9 – you can find details about the discussions here.
To help ensure the plan is brought to the ballot in May of 2018, you can sign the Transit for Nashville petition here. This will help show community support for comprehensive transit solutions in Nashville.
If you'd like to stay up to date on transit news and developments, sign up for our weekly Moving Forward newsletter here.